Current Adult Sabbath School Lesson: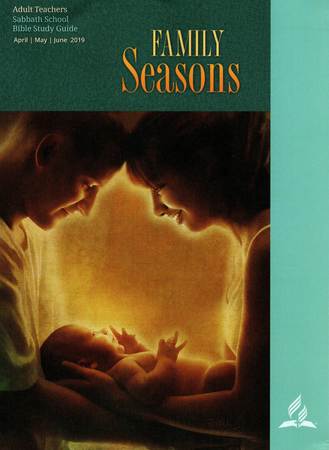 The adult Sabbath School lessons are prepared by the General Conference of Seventh-day Adventists, usually by one of the scholars or theologians of the church.  These lessons are published in the Adult Sabbath School Bible Study Guide which is published quarterly and provided free to each student. To study online, click the link in the previous sentence.
This quarter our Study Guide is entitled "Family Seasons."  Despite all the forces working against the family both today and in Bible times and despite attempts to redefine exactly what a family is, the concept of a family endures.  It's where we get started, and it is often the greatest force for good or evil in shaping our lives and how we respond to the challenges we face as we cycle through the stages of life.  Join us this quarter as we seek to find principles in God's word that can make our families stronger at every stage of life.

Come along and study the lesson with us every Sabbath at 10am to 11am.